About me
Over the past two decades I've built a lot of websites.
While gaining my honours degree in Internet Computing (BSc.) in the early 2000s, I also worked at a small web design agency, honing my skills as a website designer.
Fast forward twenty years and I'm Digital Product Director at ReedPop, and I work with people across the entire organisation to deliver the product vision for a host of different editorial products and events.
My focus is on creating world-class editorial and event websites. Sites I make are fast to load, editorially sympathetic, advertiser friendly, SEO-performant, and deliver content in a way that readers like. No mean feat. The team I lead are a mix of designers, frontend developers, backend developers. They're a great bunch.
Outside of work, I am a big film-buff, a blue-belt in Brazilian Jiu-jitsu, and have a growing interest in gardening.
Websites
For the past fourteen years I've been involved in the information architecture, design, and implementation of ReedPop's websites.
Sites I've helped originate, design and build for ReedPop include:
Collectively, the sites I maintain reach an audience of over 50 million gamers every month. They get over a billion page-views a year. Woah, that's a lot.
Other things I've helped design from my agency days include countless e-commerce websites, content management systems, portfolio websites for photographers, copy writers & craftsmen, marketing sites for clients such as O'Neill, The Big Issue, Gold's Gym, Dennis Publishing, and more.
Special projects
By working on ReedPop's sites for the last decade I've had the ability to work on the following types of projects, often all the way from conception, design, implementation, to delivery:
A/B testing
Adaptive websites
Advertising campaign design and delivery
Algorithmically-controlled homepages
Application Programming Interfaces (APIs)
Asset management systems
Chat systems
Community tools
Content management systems
Design pattern libraries
Email newsletter design & development
Forum software
Facebook Instant Articles implementations
Frameworks for building websites
Google Accelerated Mobile Pages implementations
Image composition systems
Livetext systems
Living style guides
Mobile-first websites
Mobile-only websites
Pagespeed optimisation
Responsive websites
Site design for high-traffic web publications
Spam detection systems for forum and comment systems
System monitoring tools
User-customisable homepages
User-registration systems
User-retention strategies
Website designs for tablets
Website localisation
Workflow tools for website publishing
My most recent project was to research, specify, design, and build Dicebreaker.com — ReedPOP's new board games site.
Before that I took on the task of integrating Google AMP and Facebook Instant into the editorial workflow for all of ReedPop's publishing websites.
Skillset
These days I spend most of my time planning projects and mediating between stakeholders to ensure that our websites meet their varied (and often conflicting!) requirements. I also manage a team of website designers and developers to deliver on those projects.
I use the following combination of skills in my day-to-day job:
Brief discovery and information gathering
Information architecture
User-interface design
User-centered design
Mobile-first website design
Website programming
Database design
Site deployment & change management
I am very comfortable using the following languages and tools:
HTML
CSS (including pre-processors, i.e. LESS)
Javascript (vanilla, jQuery, Prototype.js, node.js)
PHP
Python
Bash scripting
XSLT
Photoshop, Illustrator, Sketch
Final Cut Pro, Adobe Premiere
My design process often eschews static mockup tools such as Photoshop in favour of wire-framing and prototyping directly in the browser.
My personal style tends to reduce visual ornamentation. I think the closest way of describing it is to call it "functional" design.
Experience & Education
2021—Present
Digital Product Director, ReedPop
2020—2021
Head of Digital Products, ReedPop
2018—2020
Product Lead, ReedPop
2017—2018
Product Lead, Gamer Network
2013—2017
Senior UI Designer, Gamer Network
2011—2013
Senior Developer, Gamer Network
2006—2011
Developer, Gamer Network
2003—2006
Web Developer, Juretic Media
2001—2005
BSc (Hons), Internet Computing, The University of Hull
Avatar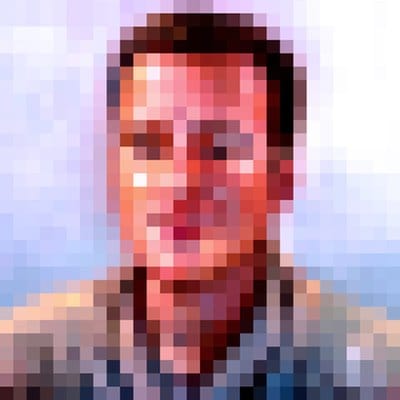 This site
Built by hand.